Episode 6: Half Lord of the Fishes
A delicious web series about two women who take up repo to keep their catering business afloat. First time visitor? Start with Episode 1.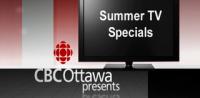 Did you watch the Tarts on CBC Television?? Click here for the LAVENDER SHORTBREAD recipe featured on the CBC special.


Don't miss a single episode: follow us on Twitter (@tarttweets) for updates and notifications. More about the series.
Synopsis
Things are not so Zen when the Tarts try to repossess a meditation fountain from a yoga studio, and they return to Sue's place to find Dan removing the last of his belongings.
This episode's recipe is Cajun Smothered Chicken Sandwich.
Want more tarts? There's always Episode 7.

Notes From the Set
We shot this episode as part of the weekend shoot in February 2011 that brought us Episode 5.
One of the most impressive things that happened during the shooting of this episode was the wonderful interaction between Dan (Jerome Bourgault) and Sue (Kate Drummond). When I first conceived of Sweet Tarts Takeaway, I hadn't really fleshed out Dan's character. I was disappointed in the way I had written Dan up until this point ... making him rather whiny and weak, and not giving enough meat to the character for Jerome to explore, and exercise his acting talents. Several of the crew, myself included, were almost in tears during Dan's final scene at Sue's house. Bravo, Jerome & Kate.
This episode introduces Rachelle Casseus as the yoga instructor. Rachelle was a delight to work with - her comedic timing impeccable, from years working in sketch comedy. Even with no lines in her scenes, she was still able to convey so much.
Once again, Amber Peters and Brett Kelly shared the role of Director of Photography, while Jeremy Kennedy dropped by during the yoga studio scene, and let us use his camera rig for some of the shots.
-Bonnie