Episode 4: The Shape of Things to Come
A delicious web series about two women who take up repo to keep their catering business afloat. First time visitor? Start with Episode 1.
Don't miss a single episode: follow us on Twitter (@tarttweets) for updates and notifications. More about the series.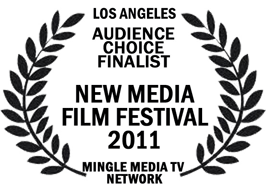 Thanks for making STT a finalist in the Audience Choice Award at the New Media Film Festival!
UPDATE: We didn't win, but thanks to everyone who voted for us!
Synopsis
With Bob mysteriously AWOL, Sue has some explaining to do when Dan discovers the sexy stash from her latest repo assignment.
This episode's recipe is Mango Bisque with Pappadom and Curry Chicken "Soup Shooter".
Want another helping? There's always Episode 5.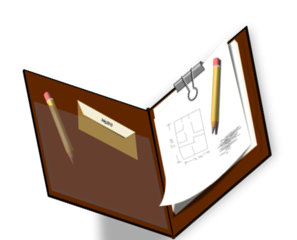 Notes From the Set
This is one of the shortest episodes so far, and the one with the fewest cast members. We had a small crew as well, so we were able to shoot a lot in a short period of time. One would think it would be the least-complicated to shoot, and it was as far as set (most of it takes place in one location) and technical aspects (no complicated heists or chase scenes). We managed to grab the scenes at Bob's office and outside near the car the day when we shot the bulk of Episode 3. But for the scenes at Sue's house, we were under a severe time constraint, as Jerome and Kel were both in a play at the time, and had a matinee performance at 2:00. They had to leave the Sweet Tarts set by 1:00.
So, we started shooting at 7:30 AM. Things went relatively smoothly, but we still had a lot of material to cover as our deadline approached. With some creative scheduling (we shot most of Kate's close ups after Jerome had left), we managed to just get what we needed before the deadline. We grabbed Kate's close ups after (you will notice that in the scene when she and Dan chat at the couch, she is in Dan's shots, but Jerome does not appear in hers). I am always impressed by how professional our STT's actors are, and that they are just able to deliver such high quality performances, sometimes under less-than-ideal circumstances. And the crew is marvellously adaptable and skilled. What a great team!
-Bonnie