Kel Parsons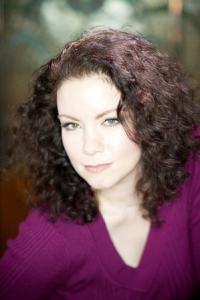 Kel (Janis) is an actor and writer who started out in radio, moved on to stage, and has over the past several years worked increasingly in film and video.
She is head of Otherkin Productions and indulges her recovering inner egghead with the occasional scholarly article and lecture/program note gigs with the Stratford Shakespeare Festival of Canada.
She most recently appeared in The Radio Show: It's a Wonderful Life (multiple roles), and Seven-Thirty Productions' staging of A Flea in Her Ear (as Olympe), both at Ottawa's Gladstone theatre.
She lives virtually at www.kelparsons.com.