Producer's Note: Sweet Times!
Submitted by
Bonnie
on Thu, 05/12/2011 - 17:51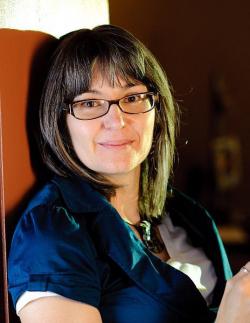 I know you've had to wait a long time for Episode 5, and I do apologize. We shot the material for Episodes 5-7 in February, then were sidetracked by the launch of the series, and prepping the first four episodes to air. Then there were holidays, and computer upgrades, and ... and ...
THANKS SO MUCH FOR YOUR PATIENCE!
We have been applying to film festivals that have competitions with a web series component, and were thrilled when Sweet Tarts made it into the finals of the Audience Choice Award at the New Media Film Festival in Los Angeles. Voting ends May 15, 2011, so if you are reading this before that day, please consider taking a few moments to click the following link and vote for us:
https://www.minglemediatv.com/NMFFSweetTartsTakeAway.html
We would love to finish in the top six, and can't do so without the support of fans like you!
We have applied to several other festivals, but being the superstitious type, I won't reveal what they are unless we get accepted. Please watch this space, or follow us on Twitter @tarttweets to keep up-to-date on news about the series.
I'd like to take this opportunity to welcome Jacob Atkinson to the Sweet Tarts family. Jacob, a talented young filmmaker, is working for us as a summer intern. We hope that his editing skills will allow us to get upcoming episodes out more quickly, and give me more time to write more scripts, plan new shoots, and apply to more film festivals!
-Bonnie