Producer's Note: A Busy Summer of Success
Submitted by
Bonnie
on Thu, 09/01/2011 - 16:07
What we did on our summer "vacation".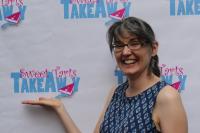 Although we shot the content for Episode 7 back in February 2011, and had the episode edited by the end of May, we had to delay posting it because we spent most of the summer preparing a special one-hour episode of Sweet Tarts Takeaway for CBC Televsion.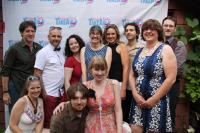 Yes, that's right! On August 6th, Sweet Tarts Takeaway appeared on CBC Television, as part of CBC Ottawa Presents, a summer series featuring programming by and about local artists. We basically combined episodes 1 to 8 into a 45-minute narrative. For those who missed it, CBC will post the special episode to its web site, and we will post a link here as soon as it is available.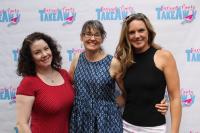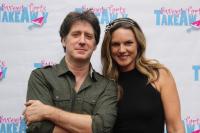 So, June and July were very busy with new shooting and intensive editing. We worked very long hours, but in the end were very satisfied with the results. CBC liked it as well, and as the fall approaches, we are looking forward to where we will take Sweet Tarts next.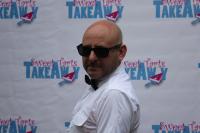 The night of the television premiere, we had a "red carpet" BBQ, complete with Media Wall (special thanks to Kick Ass Media for doing such a fabulous job on it). After photos and appetizers, we gathered around the television, with much fanfare, to watch the episode. It was exciting to see the show listed in the digital tv guide, and to see the results of the hard work by the cast and crew.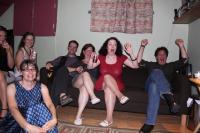 We are on TV!